Words from some of you who already know my work…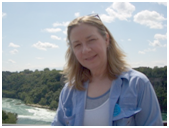 Kathy Ramsperger is an immensely talented editor who works closely with her clients to support them in finding the very best way to communicate their thoughts and ideas. She is very professional and highly skilled at editing, she is sensitive to her client's needs and desires, she is patient and thorough, and her coaching ability enables her to bring out the best in the client. I was so appreciative of her support and editing of my book and definitely recommend her to others.
Kimberly Weichel, Author

Kathryn Brown Ramsperger is an inspirational leader in communications and project management. She provided vision and necessary structure to our team to meet tight deadlines. She is a rare breed of manager–honest, skilled, and driven–but striving for the best–minus any dictatorial-bully style. She always works with you to find the best phrasing, outcome, and solution.
Her humanitarian spirit and commitment never wavers. Her writing flows. Her broad range of communication transforms a customer's disconnected thoughts and ideas into exacting and eloquent prose.  She has the uncanny ability to review a text in such an insightful way, adding texture, depth and clarity to even the blandest reports.
Nancy Beaudouin
Psychologist, MSc
London, England

Kathryn Ramsperger was my boss at the International Federation of Red Cross and Red Crescent Societies in Geneva, Switzerland. We worked together on the Federation's magazine, Red Cross, Red Crescent, and other publications.
Kathryn is one of the best bosses I have ever had. She has excellent communications skills. She was able to share her vision for a project, while leaving space for me to take initiative, express my creativity and feel pride in my contribution to it. She set incredibly high standards for all of us, resulting in many top-quality publications.
Kathryn is a highly dedicated professional. She believed in the mission of the Federation and was willing to go to great lengths to uphold the organization's values. She is extremely loyal, both professionally and personally. For my part, I will always treasure the time we spent working together.
Sybilla Green Dorros
Senior Writer
UC San Diego Health System, San Diego, CA (USA)

I've known Kathryn Ramsperger professionally and personally for a decade.   Professionally, I have followed her work and benefitted immensely from it.  For example, I'm familiar with her broad range as a communicator—from advising clients on the best communication approach to reach a desired objective to creating the Red Cross annual report to writing and marketing a valuable novel on cross-cultural issues related to the United States and the Middle East.
As a member of The Schimel Lode Board since 2009, she has demonstrated her effectiveness in supporting its grantees' efforts as well as the decision making process of the Lode. In addition, she has guided me professionally in creating superior content for a variety of products such as training materials, promotional materials, and a website.
Kathryn's range of writing and other communications products reflect this eclecticism related to nonprofit, institutional and individual clients.  That she can serve such a range of interests, finding the careful balance between what clients want and need and what will best serve their interests, distinguishes her work.
In fact, here is a quick summary of the skills and qualities that I think make Kathryn's work stand out:
Sensitivity to clients' uniqueness and concerns
Ability to capture the nub of what's important
Focus on both content and process
Integrity
Use of her broad communications experience
An openness to change and learning
Ruth M. Schimel, Ph.D.
Career & Life Management Consultant
Founder and Manager of The Schimel Lode
Writer, Facilitator and Trainer

I recently asked Kathryn to supply me with a tag line for a promotional piece I was sending to clients. She sent me a lifetime of catchy phrases in 24 hours' time, going far beyond the bar. Kathryn is a dedicated, skilled professional, who has lived and worked all over the world. It's rare to find Kathryn's unique blend of professional experience of journalism, global relief and development, the health field, and international business. She's a real gem. She provides clarity and creative flow to every project, always on time, always at a reasonable price.
Liz Roll
Photographer
www.rollfilm.net